Remingtons Sports Bar in Tulsa, Oklahoma
Remingtons is a bar, pub, karaoke venue & a smoke free establishment! 1/2 price menu from 7 to 9pm! Home of the Tulsa Packer Backers!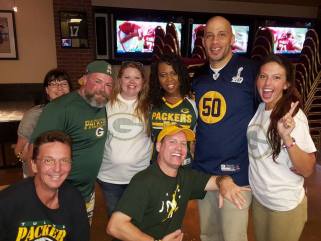 Great place if you're a Packers fan. Enjoy coming here on Sunday for the Tulsa Packer Backers. Also, just a great place to relax when the Packers aren't playing. Wonderful and friendly service!